SAVE TIME, Money & GET MORE CLIENTS!
Create and manage your own professional website with the happytans website builder.  Your website is the #1 online marketing tool for any business and creates the opportunity for you to reach more clients!
I found happytans after feeling confused and disappointed with the website I was building. I had a much grander vision of what my very own website would look like. HappyTans layout was exactly what I envisioned. Plus, it was EASY to use. Within 48 hours I had a fully functioning website. It's exactly what I needed.
creating your website has never been easier.
Creating your own website can be time consuming and frustrating.  Happytans website builder was created to help alleviate this pain and to help you create a website that displays your business online.
Get your website up and running in no time!  We mean it!
We took the headache out of creating your website by providing you with everything you need!
Work to reach your potential clientele and grow your business using your website!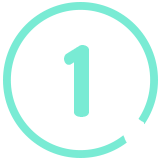 Sign up
Sign up for your website and get started in minutes, not days or even hours!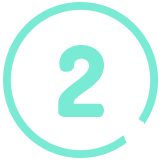 Customize
Login and customize the colors and content of your website.
Launch
Launch your website to the web and start marketing your business today!
Monthly
Get Found Online

Lead Capture Tools

Drag & Drop Website Builder

Mobile Friendly

SEO Optimized

View Your Online Stats
Yearly
Get Found Online

Lead Capture Tools

Drag & Drop Website Builder

Mobile Friendly

SEO Optimized

View Your Online Stats
Are you too busy and want us to help you design the website?  You can pay for our "Done for you" service.  This requires a one-time fee of $150.
Have your website up and running in 3-5 days!  Contact us to learn more!
Happy tans has made setting up my website quick and easy. I really wanted to have a website fast so I could start the other things on my "to-do" list. Happy tans website builder geared specifically to spray tanning businesses was the best option for my sunless business.
Frequently asked questions
Can I use my own domain?
Yes, absolutely!  We actually require you to use your own domain.  After you create your website and get it all setup, we then transfer it from your temporary URL (ie. grant.happytans.com.) to your LIVE domain (ie. grantswebsite.com).
Do we create our own website?
The short answer is, yes.  We are also here to help you every step of the way, included our detailed videos that we have created to assist you in the process.
We also have a done for you design service, which is a $150 one-time fee.  Contact us to find out more!
If at anytime you have questions, we are here to help!
How long does it take to rank on Google?
This is a common question that we get all the time.  The short answer is, it takes time.  There is no way for us to speed up the process because this is controlled by Google.
My best advice to people is that the best time to start was a year ago and the second best time to start is NOW.  The longer you wait, the longer it will take for your website to show up on Google.
How does it work?
The process is simple:
Sign up for your happytans website using a temporary site (ie. grant.happytans.com).
Go into your website and edit and update content to reflect your business.
Once the website is complete, we connect it to your domain (ie. grantswebsite.com) and make it LIVE!!
Where do I purchase a domain?
There are a TON of places to get a domain online.  The most popular providers are GoDaddy and Namecheap.  If you are using GoDaddy, you can use this coupon code for a $.99 domain -CJCSIGLERC.
Does happytans host email?
No, we do not.  The way our network is setup, we are unable to host email.  However, there are plenty of email hosting options.  A free option is Zoho Mail, and Google Suite is a premium option ($5/month).