Create a successful spray tanning business
A step-by-step training to help you Operate, Manage and Grow your spray tanning business. In depth video training will walk you through the process, step-by-step. Whether you are just starting out, or have been operating a business for years, this training is guaranteed to help you improve your business!
Listen to what Ashley had to say!

Do you want to get more clients?
The #1 challenge for all spray tanning business owners is getting more clients in the door. There is no magic tool to use, however, with the information included in this training you will grow your business!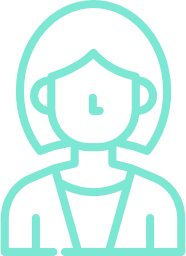 Identify your ideal client
Indentify your ideal client so your marketing message speaks directly to someone and resonates with them.

More money from existing clients
Learn how to earn more money from your existing clients, rather than needing to find more clients!

Email Marketing
A step-by-step guide on getting started with and launching your first email marketing campaign!

5-star reviews
How to generate 5-star reviews, including a follow-up system to get clients to leave you reviews!

Free Business listings
How to sign up for and utilize free business listings to help increase your clientele.

How to be found online (SEO)
How to increase your visibility online and be found in the search engines (including Google!).

Improve your website
An overview of what to include on your website and how to improve your existing website.

Facebook ads
Getting started with and running your first Facebook advertisement (not boosting post!).

Google Adwords
How to run your first Google Adwords campaign to drive potential clients to your website!

And more!
The training will be continually updated to include more video guides, advanced techniques and more ways to grow your clientele!