Welcome Slay The Spray Guests!

Create a website
that gets you
more clients
Create a website
that gets you more clients
We make creating your website simple.  With the happytans website builder, we have
eliminated the headaches that typically come with creating a website.
"Less than two months after my site went live I was ranked at the top of my city. I did not need to change anything other than customizing the site to make it mine.
My background is in marketing and I am Google certified. I promise you it works!"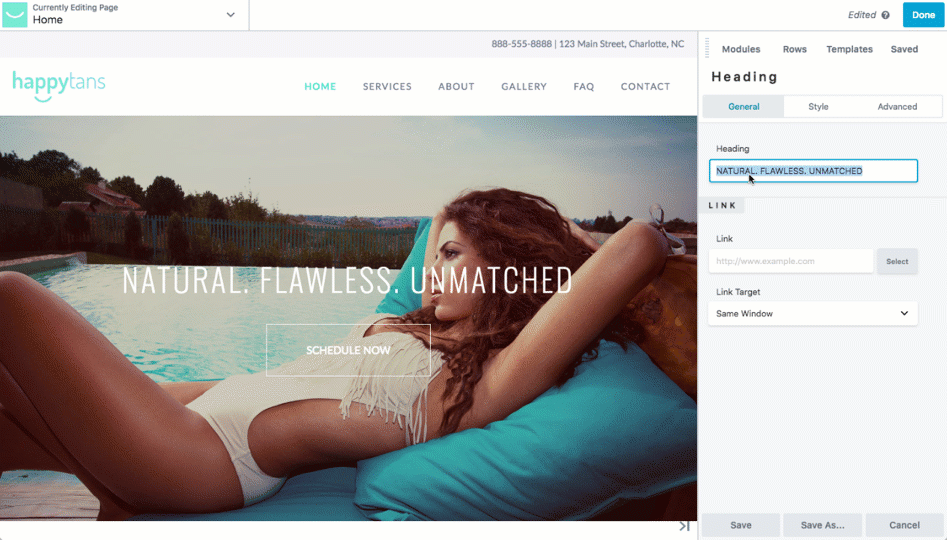 Slay The
Spray Special!
Limited time offer
One-year membership + done-for-you website!

Get Found Online

Drag & Drop Website Builder

Works on any Device

Beat Out Your Competition
Our special offer, just for you!
Just for Slay the Spray guests, we will be offering a heavily discount plan for you to get your website up and running.  Not only does your investment include the yearly membership, it also includes our complete, done-for-you website…meaning we will take most of the work off your plate.
The yearly plan will renew one year from the date you sign up at a rate of $290/year.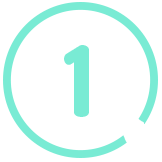 Sign up
Sign up for your website and get started in minutes, not days or even hours!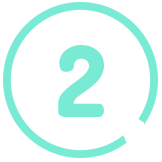 Customize
Login to your website and customize the colors and content of your website.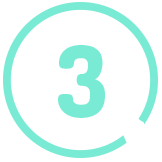 Launch
Launch your website to the web and start marketing your business today!
Creating your website has never been easier.
"My experience with Happy Website Builder was AMAZING! They redid my website and they blew it out of the water. My website was very drab and they not only brought it back to life. I even cried because it made me feel proud of promoting my business and sending clients to my website. If you're on the fence, JUST DO IT! You won't be sorry and wished you would've done it sooner!"
TanMBronze
October 16, 2023
From the first communication to…
From the first communication to creating my website and all that is needed to purchase the domain Happy Tans' team guided me through. Knowledgeable, professional, and so friendly. They understand how hard it is to juggle all the responsibilities that fall on one person as a small business owner, and that we are all not tech savvy. They send step by step images on how to do your part. Oh and did I mention their affordable pricing? Again goes to their understanding of small new business owner's responsibilities and overhead. Only thing I would love to see change is being able to speak to your point of contact, especially during the website creation, it would help with too many back and forth email threads. But in the grand view I have nothing but amazing things to say about my experience. I absolutely would and already have recommended Happy Tans. Thank you!!!!!!
Exceeded my expectations!
I had a super experience with Happy Tans. They built an absolutely stunning website for my new business and were so flexible to work with. They gave me loads of helpful advice regarding marketing, reviews, SEO etc and always responded quickly to my questions. Happy Tans truly exceeded my expectations!
kaila van dyck
October 13, 2023
Best website experience ever!
This was an amazing experience because I have tried building my own website before with a different platform, and it was really complicated and didn't have the look that I wanted. Grant and the Happy Tans Team made the process super easy, once I submitted all my information my new website was done the next day! I offer other services besides spray tanning but they were able to add them all in, they created a beautiful aesthetic to showcase all of my services, and my friends and family all had great things to say about the website they had designed for me. They even worked with my domains support team because my domain wouldn't connect at first. Happy Tans is definitely my new recommendation for anyone, not just spray tanners, in this industry!
Lisa F
September 11, 2023
Happy Tans has changed the way I do…
Happy Tans has changed the way I do business now in my beauty salon. I was introduced last year to Grant and the team and heard Grant speak about happy tans and how much it can improve business, I instantly switched platforms and I couldn't be happier. I love how quick and efficient the team is in responding about any questions or problems you maybe facing in your business. I am so happy and thankful for all of the improvements I have had in my business this past year when working with happy tans! I can't tell you how much I rave about the websites, reviews and different business tools that happy tans offer and how they can help you achieve your goals! Ladies don't wait to switch! Thank you grant and Gary and the whole team! Love my new website and my reviews are already helping so much
Alietha Hahn
August 9, 2023
One of the best decisions I have made…
One of the best decisions I have made with my business! Grant, Gary and the team have done such a great job with setting up my website and listening to all of my ideas. When I have questions about integrating other platforms to my website, they respond very quickly and give me resources to improve my business. I'm not tech savvy so when I started with other website companies it was very difficult for me and I became very frustrated. I cannot say it enough about how easy this process was and if you're like me and don't want to build it yourself, there is an option to have them do it for you, I promise you, you will not regret it! Happy Tans is truly the best! What's even better is they are always evolving to find ways to improve their services for their clients.I refer them to everyone!! My only regret is waiting so long to write this review! I would give them 10 stars if I could.
Perfect Website
My website HappyTans created is perfect! I gave them my vision and they made it happen to a T. Communication is always quick and service is excellent.
Brittney Carniero
June 21, 2023
I will never use another company
I will never use another company! HappyTans has changed my life! They made the whole process extremely easy and boosted my business like i could never imagine!
Happy Tans was so helpful in setting up…
Happy Tans was so helpful in setting up my Spray Tan website and keeping up with changes as my business grows and changes, I would highly recommend! I initially set up my website with Happy Tans in April of 2022 and I still get clients who say my website is amazing!
I had been looking for help to build a…
I had been looking for help to build a website. And I'm so thankful happytans was recommended by a fellow artist. I can't say enough about how great of an experience I have had. From the beginning the Happytans team was supportive, answered all my questions, and guiding me through the process. I offer a variety of services including spray tan, and they helped created my vision from scratch. Even now that my site is live, they continue to provide help and advice. 10 out of 10 in service all around, I highly recommend them if you're in need for any website support. Thank you!!!
The service was so good!
The service! Nothing compares, the easy navigation, the response time is prompt and informative. I would highly recommend happy tans for your website! Price is so good as well!
Natalie Carollo
June 8, 2023
THE BEST
I am absolutely thrilled with the website that Happy Tans created for my spray tan business. Their exceptional work, customer service, and knowledge in their field has helped grow my small business so much in such a short time! Highly recommend!
Milina Windom
June 5, 2023
Unmatched experience!
This was by far the best money I have ever spent on a professional business website creation, as well as incredible support from happytans.com. The responsiveness in my communication with Happy Tans is out of this world amazing. Not to mention, everyone loves my website. This has been an incredible experience, Happy Tans truly made my dream of having an amazing spraytanning website come to life, for a fraction of what other website creation companies charge. Amazing value, very professional, always there to help with everything and anything related to helping me and my business grow! Highly recommend!
You won't regret it!
My biggest advice if you are deciding DIY versus Happytans to create your website is to just have them do it! I attempted DIY first but honestly it took so much time and there was definitely a learning curve. With that being said, once I threw in the towel and upgraded for them to take care of creating my website, they did not disappoint! Gary did a wonderful job and kept in good communication with me throughout the entire process. I know that this is definitely a great investment for my business. It is evident that the Happytans company takes pride in the services they provide. Grant and Gary truly care about your business success! Thank you again!
Sierra Fredrickson
May 16, 2023
Grant and Gary made the website…
Grant and Gary made the website building experience so easy! They were very responsive and helpful at every step of the way and created a beautiful site for my business. I highly recommend Happy Tans to anyone looking for amazing site for their spray tan business!!!
Angela Keller
May 11, 2023
Amazing customer service and support!
Happy Tans made building my website so easy. They have great tutorial videos, and on the few occasions that I couldn't figure something out, they responded quickly to my emails. I highly recommend them if you're wanting to create a website for your tanning business!
Highly recommend!!!
My website game has completely transformed and the SEO help has helped my business so much!!! Customer service is phenomenal and I can't recommend them enough!!
Gina Opatovsky
May 1, 2023
Don't even think twice… just do it!!!
Happy Tans made me a beautiful website. It was an easy process that I expected to be painful because web building is not even in my vocabulary! Their knowledge and expertise enabled me to focus on growing my business and not lose precious time on web development. Thank you!!! I am so proud to share my website!
Linda Shirley
April 18, 2023
Absolutely faultless process
Absolutely faultless process, love my new website. Gary and Grant are really helpful and professional. Bookings from website have definitely improved in just a week of launching. Definitely one happy customer ❤️ Thank you so much Linda Shirley FakeAway Tanning
Julie Niyaz
April 13, 2023
Grant and Gary have been very helpful…
Grant and Gary have been very helpful and accommodating throughout the process. Thanks for all your help!
Rachel Tyson
April 11, 2023
Look NO Further
Grant and Gary are great to work with. They took my vision for my website and exceeded my expectations when bringing it to life! Communication was great the entire process: when emailing them with changes, it was completed promptly, and we launched on schedule to coordinate with my second location. I have 2 different websites with Happy Tans and continue to refer everyone!
Maria Black
February 14, 2023
I am beyond thrilled with my new…
I am beyond thrilled with my new website created by Happy Tans! The whole process was so great and they did everything I asked. I didn't have to worry about a thing. I absolutely would recommend them to anyone!
Ceci Roman
January 25, 2023
Customer Service and Support
We built our site with Happy Tans back in summer of 2021 and have now gone through several iterations with Grant and Gary. Their response time is truly second to none. More recently, I was so thankful for Grant and Gary going above and beyond for us after I was clicking around too much in Google Domains and inadvertently made our site go down. Even though this was self inflicted, they came to the rescue quickly!
Lauren Abrams Spray Tans by La
January 9, 2023
I am melting over my website!
Happy Tans blew my expectations out of the water! From the very start, all my questions were answered in detail to make the daunting task of starting a website actually to be not that daunting at all…thanks to Happy Tans! Grant started me off with all the info I needed. The video chat and tutorials are an really excellent feature. Pricing was transparent, no hidden fees. Gary was my direct contact for design and he went above and beyond. I submitted everything right before the Holiday's since I had a little down time and did not expect them to be as fast as they were during that time. I am forever grateful. Did I mention my website is GORGEOUS?! Thank you so very much Happy Tans! Highly recommend to anyone in the biz.
Mandy Langon
January 5, 2023
I love my new website !
They had great communication and response times. My website is everything I wanted and they turned my vision into reality. I 10/10 recommend!
Regina Garcia
January 1, 2023
I would absolutely 10/10 recommend…
I would absolutely 10/10 recommend Happy Tans and their expertise to build a website. I have no experience in this area and they walked me through each step. Never once did they make me feel rushed even after asking the same question 10 times. Very personable and professional. Now that my site is up and running they are still a email or phone call away if I need anything at all. If your looking for someone to guide you and very knowledgeable Happy Tans will not disappoint!
simona vega
December 28, 2022
Thank you so much for my website I love…
Thank you so much for my website I love it. I had a great experience with Happy Tans team. Highly recommended to anyone!
Tressa Jeffreys
December 16, 2022
Happy Tans was amazing to work with
Happy Tans was amazing to work with! Gary was super patient in making multiple changes for me while setting up my website. The turn around is much quicker than I expected and their passion shows through their work!
Hannah Borrie
December 16, 2022
I can not say enough about grant and…
I can not say enough about grant and his team.I had happy tans build my website almost 4 years ago and within a few months, I was the first spray tan salon to pop up on Google in my area. It was definitely a pivotal point in the growth my business and clientele. And over the years one of the main things I hear all my clients say is that they loved the professionalism of my website and that's why they chose to book with me. Grant has been by my side ever cents as I grew my business and rebranded. Grant helped change my website and update it multiple times. He is so kind I can reach out to him and he personally gets back to me within a day, he has now designed many websites for my friends in the beauty industry, and as even now designing a website for my husband's construction business.I'm forever great full for happy tans they are stuck with me for life!
Ducote Lane Studio LLC
December 5, 2022
The Happytans team listened and…
The Happytans team listened and implemented everything I had in visioned for my website. They have Excellent customer service. I highly recommend Happytans!
Veronica Flores
November 17, 2022
The entire happytans team was phenomenal!
The entire team was phenomenal! Gary always answered any questions or concerns and gave me great ideas. Very smooth process. I'm extremely happy with the end result.
Ana Hoang
October 10, 2022
The best !!
I strongly recommend Happy Tans. Grant and Gary are the best. I have been with happy tans for over 3 years now, not only did they do an amazing job designing my websites, but they also provide me with ongoing support. Every time I need assistance with something related to my website not only are they fast to respond but fast to help! I'm so happy to have them running my website it's such an important part of my business. I'm glad to have such amazing support! Thank you Gary & Grant for being the best and always keeping my website up to date.
Wendy DelRio
September 2, 2022
Hype For Happy Tans
Happy Tans created a beautiful website for our new business. I'm so glad that I chose to have them build it for us rather than try to build it on our own! They helped guide us step by step through the process of getting the site live. Even after the website was finished, they continued to help and answer questions. The customer service is absolutely the best there is! Gary is super patient and able to understand what was needed even when we were not sure ourselves! The best part is that they know the beauty biz. They are working with businesses just like yours and can offer insights in a way that other website builders can't. I 100% recommend Happy Tans!
Marnie Larkin
September 1, 2022
Super helpful
Super knowledgeable, patient (as I had a lot of questions) and response time is incredibly quick! Fantastic experience – truly!!!
Jillian Walsh
August 2, 2022
Beautiful work by caring friendly people!
I cancled my Wix subscription when I came across Happy Tans. I knew the importance of my business website and had the vision of what I wanted to create and portray. However, every time I sat down to construct it – I was overwhelmed – I had vision but lacked the tech skills and precision to execute the site the way I wanted it. I had to stop wasting precious time and energy agonizing over this crucial task in my business. I knew hiring Happy Tans was the solution to this. The price point is incredible for what you receive. My website is absolutely gorgeous and my vision was brought to life. Gary was so easy and pleasant to work with and very gracious about any edits I needed to make.Thank you, Happy Tans!
Patsy Anderson
August 2, 2022
Gulf Coast Tans By Patsy recommendation
I am thrilled to have a new, improved website from the wonderful folks at Happy Tans! The process was made very easy for me by a well informed staff whose goal is to see that my business is represented online in the best light possible. My overall experience with Happy Tans was positive at each step, communication was timely and thorough, and my website is exactly what I wanted and needed for my clients. I was in great hands with Happy Tans and I highly recommend this wonderful business for quality online representation as well as the information they share with business owners to navigate online presence to increase success.
Kimberly Boal
August 1, 2022
WOW Grant & Gary and Happy Tans Team
WOW Grant & Gary and his team are amazing ! I was so impressed with the Instagram live I watched with Grant through my network group both with Audrey Lyons W/ Salty Beach and Emily Scott with Bronze Palms and knowing how successful they are and they have Grant in their circle and hearing how Grant knows our sunless industry very well, I saw he knew our focus and need, I knew I was in good hands to make the jump to finally pay the money to "Game Change" my website going from a brochure website that looked "just ok" to having a professional website that is working for me. I am so excited to watch it work and show results. Happy Tans has a great team who is very Prompt and knowledgeable, and we are lucky to have them in our industry
Maple Ament
July 27, 2022
Happy Tans is simply the best
Happy Tans is simply the best! Our website they created is user friendly and beautiful! Excellent customer service and really enjoyed working with Happy Tans!
Ashley Sedberry
July 15, 2022
I love HappyTans
I love HappyTans! It is so user friendly and has been easy to set up from the beginning. I tried other websites and was just unable to create something as beautiful and professional as I have been with HappyTans. The customer service is excellent and they are so fast to answer your questions! Definitely recommend!
Emily Nelson
June 10, 2022
Can trust with such a vital part of your business
Been with Happy Tans for several years now.. They've always been there when I need them.. updates, links, questions, troubleshooting.. whatever it may be. As a small business owner, it's a big relief to be able to put one vital portion of your business into someone's hands knowing you can trust them entirely. Not only represent you but to be there for you when you you need them. Highly recommend!
Brittni Farnham
May 25, 2022
Happy Tans has been so helpful and…
Happy Tans has been so helpful and amazing. I love my website. Gary from the support team, is very responsive and is always eager to help with any changes I may have for my site. The whole process has been seamless and stress free 🙂
I am so happy with happytans
I am so happy with happytans! My website came together beautifully, and the process was so easy! Anytime I have a question or a change I want to make, I get response quickly! I am now searchable and booking so many more clients!
Keli Degenstein
April 9, 2022
There is so much to say about Grant
There is so much to say about Grant. He has and still is on top of all my updates with our website. I never have too worry if something is added or removed. I'm very grateful for his expertise and professionalism. Thank you Grant for helping me grow my business.
Beach Bronzed by Kara Hardy
April 1, 2022
Happy Tans is AMAZING
Happy Tans is AMAZING! I absolutely love working with Happy Tans, their website builder is very simple to use and has all of the assistance you need, Grant and his team are so helpful and have timely responses to any questions I have. Being able to be found on GOOGLE was huge for my business too! Every time a client tells me they googled me I am thankful for them because I don't have the time or know how to make this happens! It's having a team working around the clock to make my business thrive!
Nicole Fleming
April 1, 2022
10/10 highly recommend
I have had the best experience with Happy Tans, especially Gary. He has proven to be quick and efficient when I always throw changes at him. I am always getting compliments on my website from clients with how beautiful and easy to navigate it is.
Lizz Schmitz
March 30, 2022
Happy Tans is amazing
Happy Tans is amazing. My website is fantastic and the customer service is top notch! My website is now on the first page of Google after a search thanks to their SEO optimization, too. As a result, business is booming!
Chelsea Whipple
March 30, 2022
Happy Tans for the Win!!!
Where to even begin?! Happy Tans is incredible. They are extremely helpful, patient(I ask a lot of questions, ha!) and fast with responding! They know what their doing and their fast at doing it! Since hiring Happy Tans to help me build my website, my business has grown in a major way! I get compliments on the site all the time. My Google views are up to about 3600 views a week. Happy Tans if affordable and worth every penny. If you want to take your business to new heights, hire Happy Tans. You won't regret it!
Love my Happy Tans website!
I have had my sunless business for a few years and created my own website. I wanted to have more exposure and SEO and that's when I found Happy Tans! Grant and the gang revamped my website in early 2022 and I have had much more NEW business since then. So easy to work with! If there are any changes to it, I just email them over and they are updated almost immediately. I look forward to my business to continue to grow and I have Happy Tans to thank! Denise- Owner/Nash Tans
Allison Hartz
February 11, 2022
Best Experience and Decision!
So many good things to say about Happytans! Grant and his team are amazing! Gary was so patient with me. No matter how many times I changed my mind during the design phase, Gary would politely go with the flow to change things a million times until I was happy. Both Grant and Gary are personable, professional and quick to respond to requests. I love my website and I'm extremely glad to have Happytans play one of the most important roles in supporting my business! Thanks for making my website transition experience seamless!
Brittany Jones
January 27, 2022
Wow, what an incredible experience
Wow, what an incredible experience from start to finish. As soon as I signed up for happytans I had step-by-step videos explaining how to access every little detail of the website which was so helpful. I chose the option of having my website for me and I'm so glad I did. I had a vision in mind and Happytans brought that to life for me. I had the pleasure of working with Gary who was so great and patient with me and all of my small details. I am so grateful that I made the switch to happytans! Thanks for everything, Grant + Gary!!
Athena V
December 18, 2021
I am so Grateful for Happy Tans
I am so Grateful for Happy Tans! They have been such a huge help to my business. The podcasts have been a great tool for learning so much about the business as well as learning more about fellow artist. Their website platform is Fantastic. I LOVE it! I am far from tech savvy and Happy tans has been a god send to simplify this for me. They always provide top notch customer service. Anytime I have reached out for assistance they are always there to help, always pleasant and always prompt on the response.
Don't take our word for it
I LOVE my happytans website. It has been instrumental in helping my business grow. I dominate my local area when people search for spray tans on Google. I highly recommend happytans for any spray tan business owner.
The happytans website builder took all of guesses out of the process for me and made it simple to create my website. I also rank so high in Google searches that I had to increase my prices so I could keep up with demand!
Slay The
Spray Special!
Limited time offer
One-year membership + done-for-you website!

Get Found Online

Drag & Drop Website Builder

Works on any Device

Beat Out Your Competition
Our special offer, just for you!
Just for Slay the Spray guests, we will be offering a heavily discount plan for you to get your website up and running.  Not only does your investment include the yearly membership, it also includes our complete, done-for-you website…meaning we will take most of the work off your plate.
The yearly plan will renew one year from the date you sign up at a rate of $290/year.
I highly recommend a website! I use Happy Tans. Grant is the best. It improved my visibility on Google dramatically which has led to a big increase in appointments!
Having a website from happytans was the best thing I did for my business, my clientele grew rapidly.
If you already have a website we can easily migrate your content and website over to the happytans website builder. We can migrate your website from SquareSpace, Wix, Weebly, or any other website building system.
I don't have a website yet
If this is your first time creating a website, happytans website builder is perfect for you! We have put together a step-by-step video guide to help you put together the perfect website for your business. We also have additional documentation, and 24×7 support!

Don't see your provider listed?  Don't worry.  Your happytans website can integrate with any scheduling software.
Frequently Asked Questions
Yes!  In fact, that is the power behind the happytans website builder.  We wanted to create a tool that would help you get found online.  We build in certain SEO (search engine optimization) elements into the website so that people can actually find you when searching online.  This is a huge advantage over the other website builders (Wix, SquareSpace, etc.).
We do not design logos in house, but have a preferred partner that we work with who will create a perfect logo for you and your business.
Refunds are handled on a case by case basis.