Create a website
that gets you
more clients
Create a website
that gets you more clients
We make creating your website simple.  With the happytans website builder, we have
eliminated the headaches that typically come with creating a website.
"Less than two months after my site went live I was ranked at the top of my city. I did not need to change anything other than customizing the site to make it mine.
My background is in marketing and I am Google certified. I promise you it works!"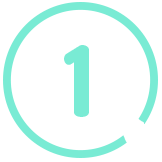 Sign up
Sign up for your website and get started in minutes, not days or even hours!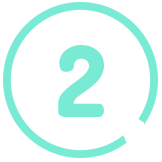 Customize
Login to your website and customize the colors and content of your website.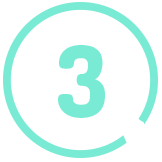 Launch
Launch your website to the web and start marketing your business today!
Creating your website has never been easier.
First time creating a website or not sure where to get started?
Don't worry!  Let us walk you through the process of creating your own, professional website, in a week!
Our step-by-step guide will teach you the following:
Don't take our word for it
I LOVE my happytans website. It has been instrumental in helping my business grow. I dominate my local area when people search for spray tans on Google. I highly recommend happytans for any spray tan business owner.
The happytans website builder took all of guesses out of the process for me and made it simple to create my website. I also rank so high in Google searches that I had to increase my prices so I could keep up with demand!

Don't see your provider listed?  Don't worry.  Your happytans website can integrate with any scheduling software.
If you already have a website we can easily migrate your content and website over to the happytans website builder. We can migrate your website from SquareSpace, Wix, Weebly, or any other website building system.
I don't have a website yet
If this is your first time creating a website, happytans website builder is perfect for you! We have put together a step-by-step video guide to help you put together the perfect website for your business. We also have additional documentation, and 24×7 support!
Simple, Transparent Pricing
Monthly
Get Found Online

Drag & Drop Website Builder

Works on any Device

Beat Out Your Competition
Yearly
Get Found Online

Drag & Drop Website Builder

Works on any Device

Beat Out Your Competition
I highly recommend a website! I use Happy Tans. Grant is the best. It improved my visibility on Google dramatically which has led to a big increase in appointments!
Having a website from happytans was the best thing I did for my business, my clientele grew rapidly.
To have us design your website for you, please sign-up for a monthly or yearly plan and then you will be able to submit an additional payment for the done for your service.
Want us to design your site for you?
We can design your website for you for a $199 set-up fee. This is in addition to the monthly or year fee above. Typical turn around time for a new website is 3-5 business days once we receive your information.  Sign up for your account, and then you can submit the payment and information for the done for your service!
Frequently Asked Questions
We have two options – you can build the website yourself, and the cost is a flat $29/month, or we can build it for you.  The "done for you" service is $29/month + $199 one-time design fee.
Yes, absolutely!  In fact, we require you to use your own domain.  When you sign up you get a temporary URL, such as example.happytans.com.  When you are ready to launch we connect it to your own domain (example – www.mywebsite.com).
Yes, we do!  We have a support request form inside of your happytans account.  Along with that, we have around 20 videos to show you how to create your own website.
Yes!  In fact, that is the power behind the happytans website builder.  We wanted to create a tool that would help you get found online.  We build in certain SEO (search engine optimization) elements into the website so that people can actually find you when searching online.  This is a huge advantage over the other website builders (Wix, SquareSpace, etc.).
We do not design logos in house, but have a preferred partner that we work with who will create a perfect logo for you and your business.
Refunds are handled on a case by case basis.