Improve your marketing in only 5 days!
During our 5 day FREE email sequence, you will learn how to better market your spray tanning business.
Let's take your marketing to the next level.
Why do you own your own sunless tanning business?
We all know that our business could be doing better.  We could be making more money, spending more time with our family and even taking more vacations.  Owning and operating your business is challenging and there is a lot to understand.
You started this business because you wanted to be your own boss and have more time to do the things you wanted to do in your life.  The good news is, you can.
Small steps make a big impact
I want to send you actionable marketing and business advice so that you can work to achieve all that you want for your business. These small steps can help to grow your business and help you free up more time for yourself and your family.
What can I expect to receive?

Marketing Advice
Receive useful, easy to implement marketing tips that will help to impact your business.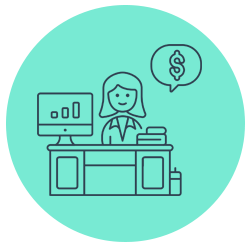 Business Advice
Improve the systems and structure of your business to help free up more time.

Interviews
Receive interviews from some of the most successful people in the industry to find out how they got there.